General Dentistry Services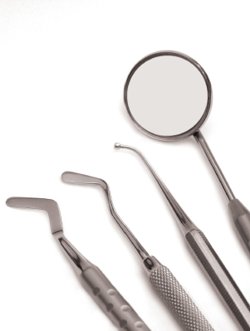 We offer comprehensive general dentistry services to help you and your family maintain healthy smiles for life.
Cleanings and Prevention
Ideally, dentistry is preventative. The American Dental Association (ADA) recommends that you visit your dentist regularly – at least once every six months – to ensure proper oral hygiene and functionality. Regular checkups and oral health maintenance prevent the development of serious dental problems that can require costly treatment. If you remain vigilant and visit your dentist regularly, you can enjoy exceptional dental health.

Preventing dental disease starts at home with good oral hygiene. It is continued in the dental office by the efforts of your dental team to promote, restore and maintain your oral health. We offer a regular cleaning that includes the removal of plaque, calculus and stains from teeth using ultrasonic and/or hand instruments in the absence of gum disease.
Regular cleanings are the best investment in your smile.

Cleanings help prevent tooth decay and gum disease.
Our general dentistry services involve the prevention, diagnosis and treatment of a variety of disorders and diseases affecting the teeth, gums and the jaw. We will work with you to develop a customized dental hygiene plan that incorporates dental examination, tooth cleaning, possible tooth scaling, X-ray and use of other diagnostic equipment to prevent, uncover or treat problems as early as possible.